Episode 204: Gen Con 2016
August 19th, 2016 | Robin

Voices weary and graveled, but with spirits lifted by ENnies Gold and Silver, Ken and Robin return from Gen Con to regale you with this year's round-up of the Best Four Days in Gaming. As is our annual wont we throw separate segments to the wind to encompass all the Gaming Hut goodness. Sub-headings include the Diana Jones Awards, industry scuttlebutt, meetings with listeners, the fate of the show and of course, food. All that and much much more.
Thanks to our beloved ENnies voters for allowing us a three-peat, hanging yet another Gold medal around this podcast's grateful neck.
---
Get trapped in Lovecraft's story "The Call of Cthulhu" in Atlas Games' addictive new card game Lost in R'lyeh. Take a selfie with your purchased copy of the game at your brick and mortar game retailer and send it to Atlas to claim your special Ken and Robin promo card.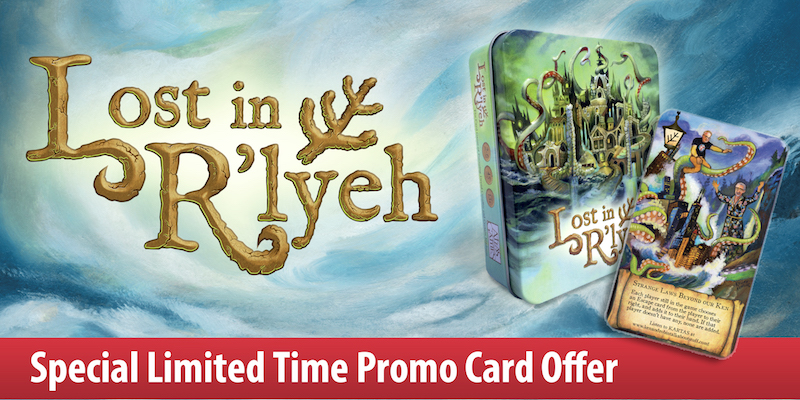 It's hard to imagine that you listen to this show and have yet to check out The Dracula Dossier. But now that it has taken home Product of the Year and an oodle of other ENnie awards, perhaps you have remembered your blood thirst it. Time to drink deep of Dracula Dossier from Pelgrane Press, consisting of the Director's Handbook and Dracula Unredacted.

For those seeking yet more Ken content, his brilliant pieces on parasitic gaming, alternate Newtons, Dacian werewolves and more now lurk among the sparkling bounty of The Best of FENIX Volumes 1-3, from returning sponsors Askfageln. Yes, it's Sweden's favorite RPG magazine, now beautifully collected. Warning: not in Swedish.
Attention, operatives of Delta Green, the ultra-covert agency charged with battling the contemporary forces of the Cthulhu Mythos! Now everything you need to know to play Delta Green: The Roleplaying Game, perhaps extending your valiantly short field life, can be found in the Delta Green Agent's Handbook.
Podcast: Play in new window | Download
9 Responses to "Episode 204: Gen Con 2016"