Episode 265: Vegan Vampire
October 27th, 2017 | Robin
We situate the Gaming Hut near a wolf trap as we answer a request from Patreon backer Dicegeeks and find ways to use the Green Children of Woolpit in a game.
In the Food Hut backer Bryan Gustafson asks us to talk about snack bar purveyor and philanthropist Daniel Lubetsky.
Our Cinema Hut 101s usually take the form of filmographies, but this time around we're going to instead lay out the basics on a slippery concept: auteurism.
Finally backer Steve Sick stands next to Ken's Time Machine and asks if French sorcerers maybe had a hand in the death of Henry V.
Want to pose a question to the show? Get your priority question asking access with your support for the KARTAS Patreon!
Snag Ken and Robin merchandise at TeePublic.
---
In Unknown Armies, Atlas Games' modern-day, occult roleplaying game, you play the heroically broken people who conspire to fix the world. That conspiracy just got easier, with the arrival of the game on store shelves near you!
The book has been written.The book has been read. Now it rewrites you. Across time it spreads, creating dread new realities. And you're in all of them. Robin's epic new GUMSHOE project, The Yellow King Roleplaying Game has concluded its Kickstarter run, but is now available for pre-order at the Pelgrane Store for those who missed it.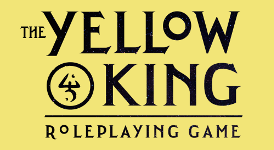 In Highway Holocaust you are Cal Phoenix, the Freeway Warrior, champion and protector of Dallas Colony One. Defend this fragile convoy from H.A.V.O.C. bikers with this exclusive hardcover (with dust jacket and book ribbons), the first choose-your-own-adventure-gamebook in Joe Dever's post apocalyptic series. From the fine folks at FENIX, now available from Modiphius.
John Scott Tynes' Puppetland is ready to knock the stuffing out of a game store near you in its gorgeous new full-color hardcover edition. Join the good folks at Arc Dream in battling the horrific forces of Punch the Maker-Killer!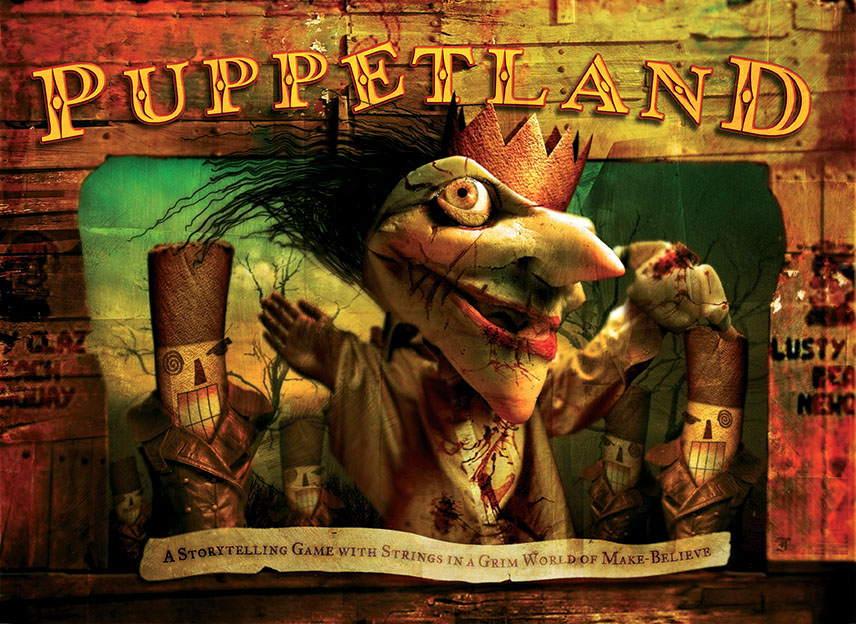 Podcast: Play in new window | Download
3 Responses to "Episode 265: Vegan Vampire"