Posts Tagged 'metadata'
June 30th, 2017 | Robin
In the Gaming Hut we find ways to design compelling consequences, with a particular nod toward Robin's recent work on GUMSHOE One-2-One and The Yellow King Roleplaying Game.
The Tradecraft Hut provides a briefing requested by Patreon backer Stephen Brandon: given the recent Reality Winner case, what can player characters do to avoid her mistakes and leak confidently to the media?
Ask Ken and Robin celebrates Canada Day alongside backer Jake Cotter, who asks for recommendations for running a CanCon game.
Then the Eliptony Hut places a bid on terror as we look at the hobby of buying haunted items on EBay.
Want to pose a question to the show? Get your priority question asking access with your Support for the KARTAS Patreon!
Snag Ken and Robin merchandise at TeePublic.
---
In Unknown Armies, Atlas Games' modern-day, occult roleplaying game, you play the heroically broken people who conspire to fix the world. That conspiracy just got easier, with the arrival of the game on store shelves near you!
The book has been written. The book has been read. Now it rewrites you. Across time it spreads, creating dread new realities. And you're in all of them. Pelgrane Press is terrified to announce that Robin's epic new GUMSHOE project, The Yellow King Roleplaying Game, is now live on Kickstarter.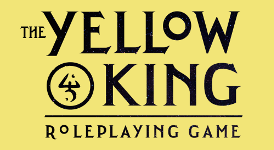 Do intervals between episodes plunge you into Hite withdrawal? Never fear! his brilliant pieces on parasitic gaming, alternate Newtons, Dacian werewolves and more now lurk among the sparkling bounty of The Best of FENIX Volumes 1-3, from returning sponsors Askfageln. Yes, it's Sweden's favorite RPG magazine, now beautifully collected. Warning: not in Swedish.
John Scott Tynes' Puppetland is ready to knock the stuffing out of a game store near you in its gorgeous new full-color hardcover edition. Join the good folks at Arc Dream in battling the horrific forces of Punch the Maker-Killer!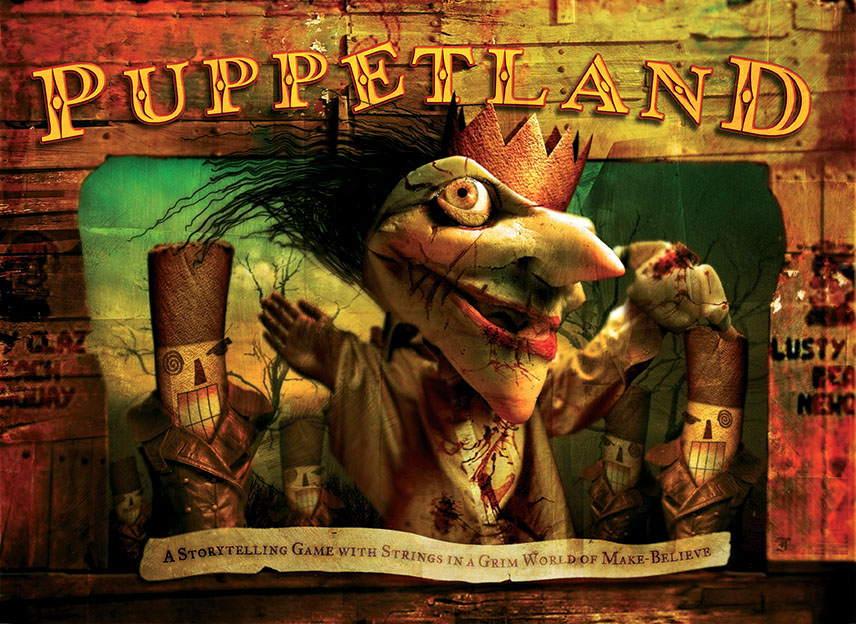 Podcast: Play in new window | Download