Posts Tagged 'premise rejection'
May 12th, 2017 | Robin
In the Gaming Hut we look at premise rejection from a player perspective. How do you catch yourself doing it, and how do you find your way through it?
We crawl over to the Cinema Hut to discuss the motifs of the war movie and how they're adjusting to contemporary conflicts.
In Ken and/or Robin Talk to Someone Else, Ken speaks with Keisha Howard of Sugargamers.
Then we're in for a rocky Ken's Time Machine as Patreon backer Allen Wilkins asks our hero to fess up about his involvement in collapsing New Hampshire's Old Man of the Mountain rock formation.
Want to pose a question to the show? Get your priority question asking access with your Support for the KARTAS Patreon!
Snag Ken and Robin merchandise at TeePublic.
---
Like Ken and Robin themselves, The White Box, from Atlas Games and Gameplaywright, is all about making games. Professor of the gaming arts Jeremy Holcomb gives you all the deep knowledge, wooden bits, plastic discs, and punchboard tokens you need to take the game that's in your head and make it a reality. Make it all the more awesome by supporting the White Box Kickstarter.
Want to plunge headlong into Lovecraftian mystery, but lack a gaming group? Want to introduce a friend or loved one to the roleplaying hobby? GUMSHOE One-2-One has come to your rescue! Find this new system by some guy named Robin D. Laws, in the line's flagship title, Cthulhu Confidential. Now shipping at the Pelgrane Press store.
Do intervals between episodes plunge you into Hite withdrawal? Never fear! his brilliant pieces on parasitic gaming, alternate Newtons, Dacian werewolves and more now lurk among the sparkling bounty of The Best of FENIX Volumes 1-3, from returning sponsors Askfageln. Yes, it's Sweden's favorite RPG magazine, now beautifully collected. Warning: not in Swedish.
John Scott Tynes' Puppetland is ready to knock the stuffing out of a game store near you in its gorgeous new full-color hardcover edition. Join the good folks at Arc Dream in battling the horrific forces of Punch the Maker-Killer!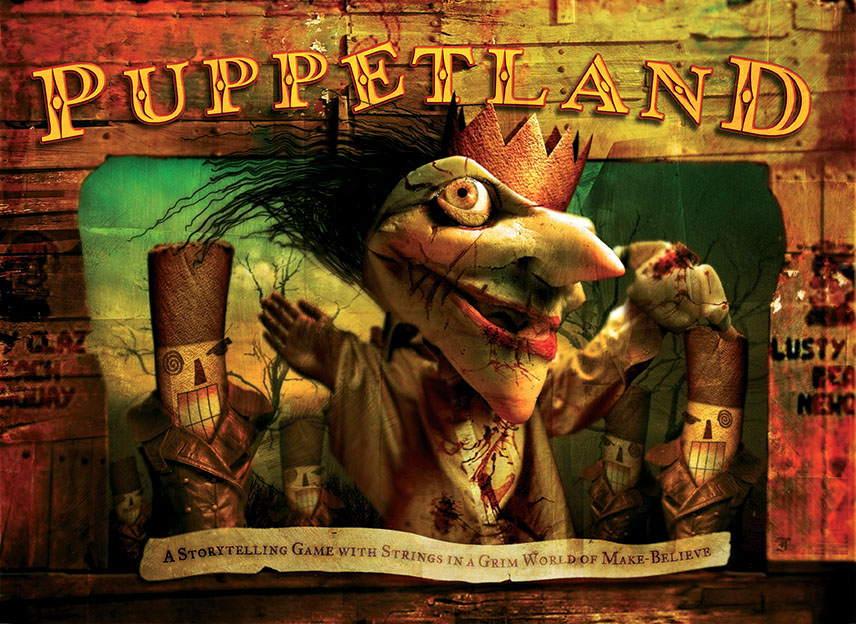 Podcast: Play in new window | Download