Episode 247: So Fair It Shines as a Marketing Quote
June 23rd, 2017 | Robin
Stare! Stare my friends, into the most psychically destablizing hat of all. For this week Among My Many Hats has the Yellow Sign neatly embroidered upon it, and you know what that means: Robin's new GUMSHOE project for Pelgrane Press, The Yellow King Roleplaying Game, is Kickstarting now. Ken hangs onto his last Composure point as he asks Robin all about it.
At the triple command of Patreon backer Rafael Pabst, the Book Hut takes a look at the mythic work of Robert Graves.
A simple yet elusive question confronts us in the Gaming Hut. Half-elves: what's their deal?
Finally Patreon backer Tim Vert knows who he's gonna call. He asks the Consulting Occultist to tell us all about Harry Houdini's ghostbusters.
Want to pose a question to the show? Get your priority question asking access with your Support for the KARTAS Patreon!
Snag Ken and Robin merchandise at TeePublic.
---
In Unknown Armies, Atlas Games' modern-day, occult roleplaying game, you play the heroically broken people who conspire to fix the world. That conspiracy just got easier, with the arrival of the game on store shelves near you!
The book has been written. The book has been read. Now it rewrites you.
Across time it spreads, creating dread new realities. And you're in all of them.
Pelgrane Press is terrified to announce that Robin's epic new GUMSHOE project, The Yellow King Roleplaying Game, is now live on Kickstarter.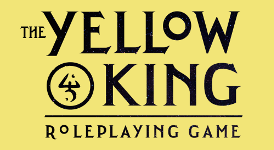 Saddle up! Askfageln's Western is now shooting it out at the Kickstarter corral! Play desperate desperadoes, merciless mercenaries, courageous native warriors and brimstone-tinged preachers in a time and place in need of heroes.
John Scott Tynes' Puppetland is ready to knock the stuffing out of a game store near you in its gorgeous new full-color hardcover edition. Join the good folks at Arc Dream in battling the horrific forces of Punch the Maker-Killer!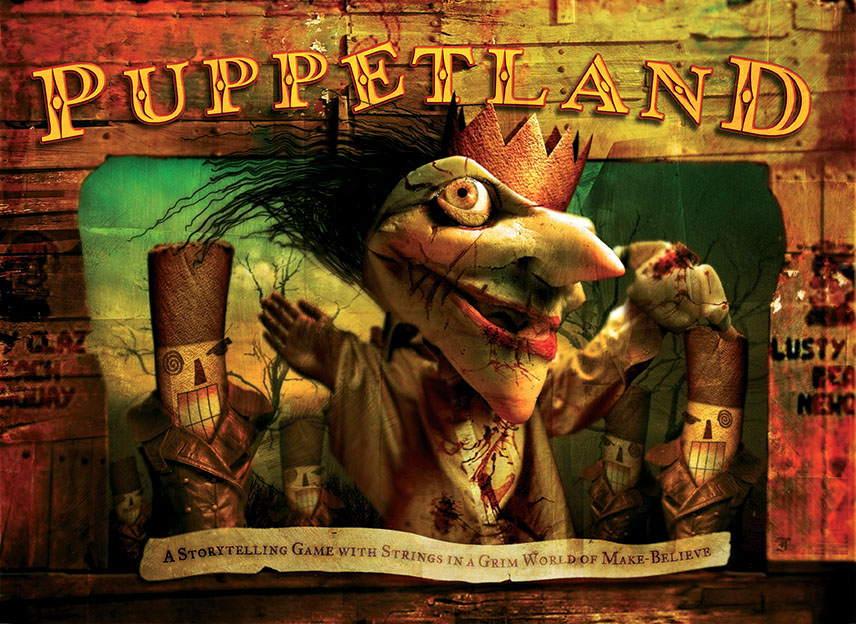 Podcast: Play in new window | Download
Tags: Among my many hats, Book hut, Consulting Occultist, Gaming hut, Half-elves, Harry Houdini, Robert Graves, The Yellow King Roleplaying Game, Yellow King RPG
This entry was posted on June 23rd, 2017 at 8:30 am and is filed under
Podcast
. You can follow any responses to this entry through the
RSS 2.0
feed. You can
leave a response
, or
trackback
from your own site.
7 Responses to "Episode 247: So Fair It Shines as a Marketing Quote"