Posts Tagged 'Chicago International Film Festival'
November 9th, 2018 | Robin
We open in the Gaming Hut, or is all part of an elaborate trick, as Patreon backer Sean asks how to pull switcheroos on players who don't like being fooled.
Ken meets us in the Cinema Hut to reveal the filmic goodies he saw at this year's Chicago International Film Festival.
In Ask Ken and Robin we answer a request from backer Lewis Sylvester for a GUMSHOE 101. And you're totally right, we do forget to mention Fall of Delta Green, because there's too much cool GUMSHOE for even us to remember. Luckily there's a whole ad to tell you all about it.
Finally Ken's Time Machine visits and attempts to rectify Ireland's 1916 Easter Rising.
Want to pose a question to the show? Get your priority question asking access with your support for the KARTAS Patreon!
Snag Ken and Robin merchandise at TeePublic.
---
If you dig clever, take-that game play and/or ironic Soviet robots, Atlas Games' new card game Cogs and Commissars was made for you. Buy it at a brick-and-mortar game store and send a selfie to Atlas, to get a special Neon Botsky promo card.
Ken's latest roleplaying game, The Fall of Delta Green, is now available in print or PDF or both from Pelgrane Press. Journey to the head-spinning chaos of the late 1960s, back when everyone's favorite anti-Cthulhu special ops agency hadn't gone rogue yet, for this pulse-pounding GUMSHOE game of war, covert action, and Mythos horror.
Grab the translated riches of FENIX magazine in a special bundle deal from our friends at Askfageln, over at Indie Press Revolution. Score metric oodles of Ken Hite gaming goodness, a cornucopia of articles, complete games, plus the cartoon antics of Bernard the Barbarian. Warning: in English, not in Swedish. In English, not Swedish.
Just in time to save the world, though perhaps not your team of hardened covert agents, from the Mythos, the Delta Green Handlers Guide from Arc Dream Publishing is now in print and either at or headed to a game store near you. The slipcase print edition includes both the Handlers' Guide and Agents' Handbook, fitting snugly into your go bag along with your extra passports and list of weapons caches.
Podcast: Play in new window | Download
November 10th, 2017 | Robin
Gather in the Gaming Hut but keep an eye on who might be creeping up on you with a knife or candlestick as we riff a cast of murder suspects.
Ken then meets you in the Cinema Hut to report on what he saw at this year's Chicago Film Festival.
In Ask Ken and Robin, Patreon backer Aaron Sapp wants to know how Ken's famously anti-vampire views square with his work on Vampire 5th Edition.
We end on a Gallic switcheroo as Robin dons the mantle of Consulting Occultist to fulfill a request from Patreon backer Paul to talk about the Rosicrucian magician Josephin Peladan. Watch for his appearance in The Yellow King Roleplaying Game.
Want to pose a question to the show? Get your priority question asking access with your support for the KARTAS Patreon!
Snag Ken and Robin merchandise at TeePublic.
---
In Unknown Armies, Atlas Games' modern-day, occult roleplaying game, you play the heroically broken people who conspire to fix the world. That conspiracy just got easier, with the arrival of the game on store shelves near you!
The book has been written.The book has been read. Now it rewrites you. Across time it spreads, creating dread new realities. And you're in all of them. Robin's epic new GUMSHOE project, The Yellow King Roleplaying Game has concluded its Kickstarter run, but is now available for pre-order at the Pelgrane Store for those who missed it.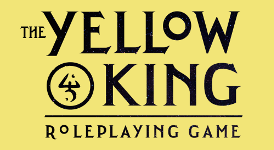 In Highway Holocaust you are Cal Phoenix, the Freeway Warrior, champion and protector of Dallas Colony One. Defend this fragile convoy from H.A.V.O.C. bikers with this exclusive hardcover (with dust jacket and book ribbons), the first choose-your-own-adventure-gamebook in Joe Dever's post apocalyptic series. From the fine folks at FENIX, now available from Modiphius.
Delta Green Game Moderators, take heart! Reinforcements have arrived in the form of the Delta Green Handler's Guide from Arc Dream Publishing, bursting with operational details, threats and eldritch history to keep your players locked, loaded, and terrified.
Podcast: Play in new window | Download
November 18th, 2016 | Robin
Patreon backer Ethan Cordray rises from the Pacific waves of Ask Ken and Robin to pose a stumper: how to make Cthulhu scary again.
Ken is back from an extended sequester in the Cinema Hut to talk about his favorites from the Chicago International Film Festival.
Once more we learn How to Write Good, this time with a look at authorial commentary.
Our hero saves America again as a Ken's Time Machine after-action report details Timothy Pickering's attempted New England secession of 1804, posed by Patreon backer Paul. Correction Hut: Ken is mortified that he got the XYZ Affair mixed up with the Citizen Genet affair, but rest assured they both involved the French and influence-peddling, so both the larger history and the jokes still work.
---
Get trapped in Lovecraft's story "The Call of Cthulhu" in Atlas Games' addictive new card game Lost in R'lyeh. Take a selfie with your purchased copy of the game at your brick and mortar game retailer and send it to Atlas to claim your special Ken and Robin promo card.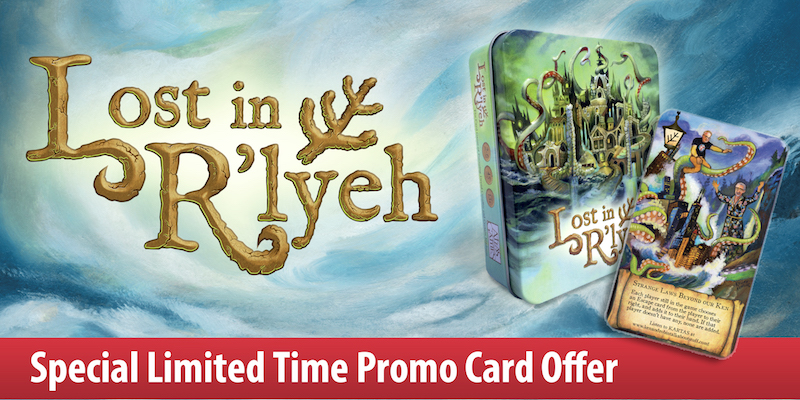 Do intervals between Ken's Time Machine segments leave you listless, bored, and itchy? Then you're in luck, because TimeWatch, the wild and woolly GUMSHOE game of chrono-hopping adventure has now blasted its way into our reality. Brought to you by master of over-the-top fast-paced fun Kevin Kulp and our reality-maintaining overlords at Pelgrane Press.
For those seeking yet more Ken content, his brilliant pieces on parasitic gaming, alternate Newtons, Dacian werewolves and more now lurk among the sparkling bounty of The Best of FENIX Volumes 1-3, from returning sponsors Askfageln. Yes, it's Sweden's favorite RPG magazine, now beautifully collected. Warning: not in Swedish.
Attention, operatives of Delta Green, the ultra-covert agency charged with battling the contemporary forces of the Cthulhu Mythos! Now everything you need to know to play Delta Green: The Roleplaying Game, perhaps extending your valiantly short field life, can be found in the Delta Green Agent's Handbook or Delta Green: Need to Know, the quick start rules set with extra-sturdy Handler's Screen.
Podcast: Play in new window | Download