Posts Tagged 'Puerto Rico'
May 3rd, 2019 | Robin
In the Gaming Hut Patreon backer Jake asks us how to portray a character modeled on Janet Armstrong in a NASA adventure series.
We dust off the long-disused Politics Hut so that Ken can give us an update on Chicago politics.
The Food Hut looks at Canada's iconic desserts, as selected for a series of stamps from Canada Post, including a look at the resulting Nanaimo Bar controversy.
The Eliptony Hut provides refuge to Puerto Rico's latest chupacabra variant, the perhaps humanoid, perhaps animalistic, perhaps winged Gárgola de Barceloneta.
Want to pose a question to the show? Get your priority question asking access with your support for the KARTAS Patreon!
Snag Ken and Robin merchandise at TeePublic.
---
Atlas Games' Godsforge lets you get your wizard battle on. Roll, reroll, and combine dice to summon creations and cast spells as you struggle to be the last sorcerer standing…or at least leave a good-looking, conical-hatted corpse.
<p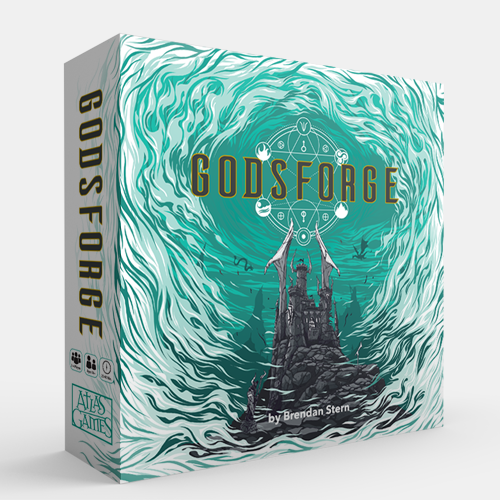 Ken's latest roleplaying game, The Fall of Delta Green, is now available in print or PDF or both from Pelgrane Press. Journey to the head-spinning chaos of the late 1960s, back when everyone's favorite anti-Cthulhu special ops agency hadn't gone rogue yet, for this pulse-pounding GUMSHOE game of war, covert action, and Mythos horror.
The treasures of Askfageln can be found at DriveThruRPG. Get all issues of FENIX since 2013 available in special English editions. Score metric oodles of Ken Hite gaming goodness, along with equally stellar pieces by Graeme Davis and Pete Nash. Warning: in English, not in Swedish. In English, not Swedish. While you're at it, grab DICE and Freeway Warrior!
Arc Dream Publishing presents a gorgeous new edition of Robert W. Chambers' The King in Yellow, a deluxe hardback in delightful faux snakeskin, with a foreword by John Scott Tynes, annotations by our own Kenneth Hite, and stunning full-pate color  illustrations by Samuel Araya. Grab it while it lasts in the Arc Dream store.
</p
Podcast: Play in new window | Download