Episode 254: Snouted Meepers
August 11th, 2017 | Robin
We clatter our dice and thump our miniatures in the Gaming Hut, considering a Patreon backer Travis Johnson question about what to do when the players break the tone they asked you to instill.
With a Kickstarter and then a vacation, Robin hasn't been paying attention to the news lately. So he meets Ken in the Tradecraft Hut on the off chance anything has happened on the espionage front his summer.
In the Cinema Hut, Patreon backer Nancy Feldman wants us to talk about our favorite pulp movies.
Finally Patreon backer Mike Marlow wants to know why Ken's Time Machine was sighted near the great Boston molasses flood of 1919.
This week we have a special contest thanks to Petersen Games and its Kickstarter for Cthulhu Wars Onslaught 3. Patrons, head on over to the contest page and follow the instructions to enter a draw to win one of four rare, glow-in-the-dark Yellow King figures.
Want to pose a question to the show? Get your priority question asking access with your Support for the KARTAS Patreon!
Snag Ken and Robin merchandise at TeePublic.
---
In Unknown Armies, Atlas Games' modern-day, occult roleplaying game, you play the heroically broken people who conspire to fix the world. That conspiracy just got easier, with the arrival of the game on store shelves near you!
The book has been written. The book has been read. Now it rewrites you. Across time it spreads, creating dread new realities. And you're in all of them. Robin's epic new GUMSHOE project, The Yellow King Roleplaying Game has concluded its Kickstarter run, but is now available for pre-order at the Pelgrane Store for those who missed it.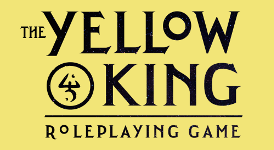 Do intervals between episodes plunge you into Hite withdrawal? Never fear! his brilliant pieces on parasitic gaming, alternate Newtons, Dacian werewolves and more now lurk among the sparkling bounty of The Best of FENIX Volumes 1-3, from returning sponsors Askfageln. Yes, it's Sweden's favorite RPG magazine, now beautifully collected. Warning: not in Swedish.
John Scott Tynes' Puppetland is ready to knock the stuffing out of a game store near you in its gorgeous new full-color hardcover edition. Join the good folks at Arc Dream in battling the horrific forces of Punch the Maker-Killer!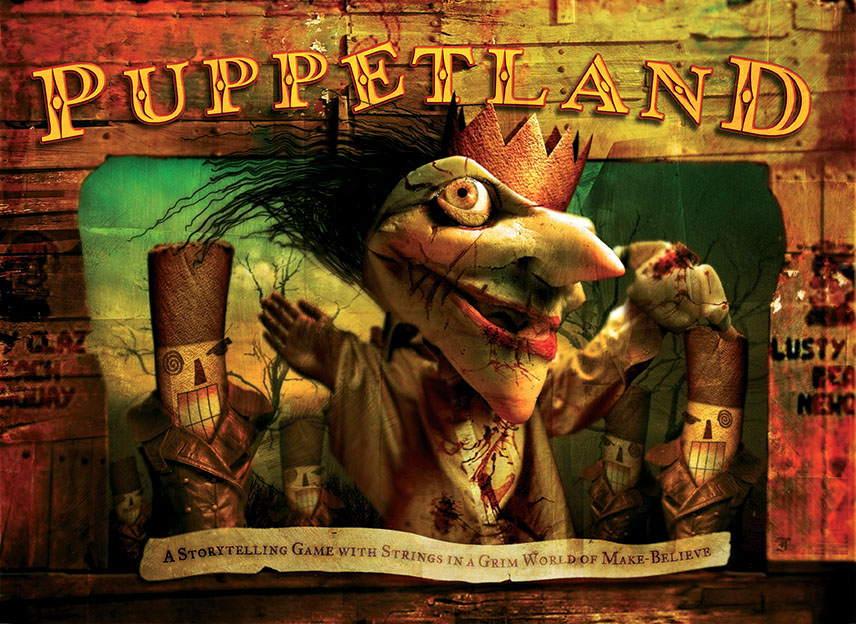 Podcast: Play in new window | Download
9 Responses to "Episode 254: Snouted Meepers"