Posts Tagged 'Bohemia'
November 23rd, 2018 | Robin
This podcast never wastes your time, but what if you, as a GM, have to fill some space in your session? The Gaming Hut looks at ways to vamp for time.
In the drafty confines of the Architecture Hut, Patreon backer Darren Hennessy wants to know about Houska Castle in the Czech Republic, known for its Gothic origins, Renaissance modifications and, oh yes, gate to hell.
In Ken and/or Robin Talk to Someone Else, we talk to game designer Sarah Richardson about her new game Velvet Glove.
Our survey of Belle Epoque weirdness ducks into the Eliptony Hut with a profile of early parapsychologist Albert de Rochas.
Want to pose a question to the show? Get your priority question asking access with your support for the KARTAS Patreon!
Snag Ken and Robin merchandise at TeePublic.
---
If you dig clever, take-that game play and/or ironic Soviet robots, Atlas Games' new card game Cogs and Commissars was made for you. Buy it at a brick-and-mortar game store and send a selfie to Atlas, to get a special Neon Botsky promo card.
Ken's latest roleplaying game, The Fall of Delta Green, is now available in print or PDF or both from Pelgrane Press. Journey to the head-spinning chaos of the late 1960s, back when everyone's favorite anti-Cthulhu special ops agency hadn't gone rogue yet, for this pulse-pounding GUMSHOE game of war, covert action, and Mythos horror.
Grab the translated riches of FENIX magazine in a special bundle deal from our friends at Askfageln, over at Indie Press Revolution. Score metric oodles of Ken Hite gaming goodness, a cornucopia of articles, complete games, plus the cartoon antics of Bernard the Barbarian. Warning: in English, not in Swedish. In English, not Swedish.
Just in time to save the world, though perhaps not your team of hardened covert agents, from the Mythos, the Delta Green Handlers Guide from Arc Dream Publishing is now in print and either at or headed to a game store near you. The slipcase print edition includes both the Handlers' Guide and Agents' Handbook, fitting snugly into your go bag along with your extra passports and list of weapons caches.
Podcast: Play in new window | Download
August 5th, 2016 | Robin
Another all-Patreon backer request episode kicks off in the Gaming Hut as Tom Abella asks what Brexit will do to spycraft in our world and that of Night's Black Agents.
In The Business of Gaming Wesley Marshal asks about the ethics of working on an IP you don't care for.
Karl Schmidt wants the Consulting Occultist to spill the astrological and alchemical beans on Rudolf II of the Holy Roman Empire.
Then finally it's time for another installment of Tell Me More, in which Ken and/or Robin expand their Ken and Robin Consume Media thoughts about Occupied, The Vampire Countess, and The Neon Demon.
---
Get trapped in Lovecraft's story "The Call of Cthulhu" in Atlas Games' addictive new card game Lost in R'lyeh. Take a selfie with your purchased copy of the game at your brick and mortar game retailer and send it to Atlas to claim your special Ken and Robin promo card.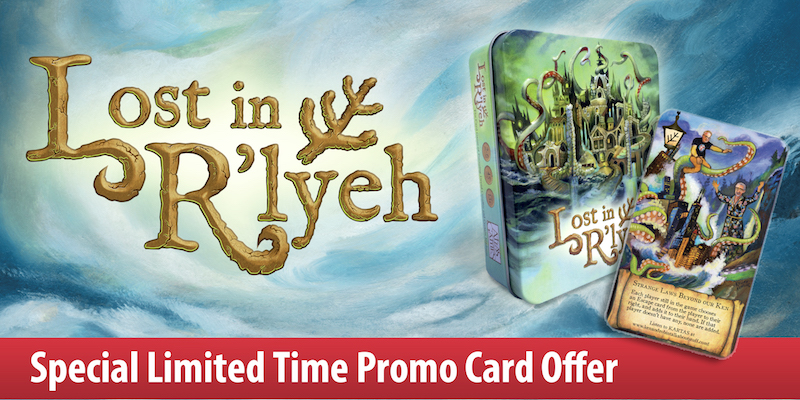 Ken fans who did not partake of the Kickstarter can now sink their fangs into the general release of the Dracula Dossier from Pelgrane Press, consisting of the Director's Handbook and Dracula Unredacted.

You say that's still not enough Ken for you? Very well, my friend. His brilliant pieces on parasitic gaming, alternate Newtons, Dacian werewolves and more now lurk among the sparkling bounty of The Best of FENIX Volumes 1-3, from returning sponsors Askfageln. Yes, it's Sweden's favorite RPG magazine, now beautifully collected. Warning: not in Swedish.
Attention, operatives of Delta Green, the ultra-covert agency charged with battling the contemporary forces of the Cthulhu Mythos! Now everything you need to know to play Delta Green: The Roleplaying Game, perhaps extending your valiantly short field life, can be found in the Delta Green Agent's Handbook.
Podcast: Play in new window | Download