Posts Tagged 'Vietnam'
June 14th, 2019 | Robin
The Gaming Hut manifests somewhere between Balla Balla and Yagga Yagga as Patreon backer Bill Cohen asks us how to lure RPG characters to adventure in Australia.
The Crime Blotter profiles Dai Cathay, the young Number One of the mid-sixties Saigon underworld.
Ken and Robin Recycle Audio with a panel excerpt from Carcosa Con covering post-Lovecraftian additions to the King in Yellow mythos.
The Eliptony Hut looks back on the career of paradigmatic nuts-and-bolts UFOlogist Stanton Friedman, who passed away this May.
Want to pose a question to the show? Get your priority question asking access with your support for the KARTAS Patreon!
Snag Ken and Robin merchandise at TeePublic.
---
Over the Edge, the twisted game of counter-culture conspiracy, returns in a completely remagined edition by its original creator, Jonathan Tweet. Grab it wherever fine Atlas Games are sold, on June 1st.
Ken's latest roleplaying game, The Fall of Delta Green, is now available in print or PDF or both from Pelgrane Press. Journey to the head-spinning chaos of the late 1960s, back when everyone's favorite anti-Cthulhu special ops agency hadn't gone rogue yet, for this pulse-pounding GUMSHOE game of war, covert action, and Mythos horror.
The treasures of Askfageln can be found at DriveThruRPG. Get all issues of FENIX since 2013 available in special English editions. Score metric oodles of Ken Hite gaming goodness, along with equally stellar pieces by Graeme Davis and Pete Nash. Warning: in English, not in Swedish. In English, not Swedish. While you're at it, grab DICE and Freeway Warrior!
Arc Dream Publishing presents a gorgeous new edition of Robert W. Chambers' The King in Yellow, a deluxe hardback in delightful faux snakeskin, with a foreword by John Scott Tynes, annotations by our own Kenneth Hite, and stunning full-pate color  illustrations by Samuel Araya. Grab it while it lasts in the Arc Dream store.
Podcast: Play in new window | Download
September 23rd, 2016 | Robin
Take a reality check before you dare to enter the Gaming Hut, as we answer Patreon backer Bryan's request to devise a campaign based on flawed perceptions.
Time for another intro course in the Cinema Hut as Ken and Robin give your their film noir 101.
Coriander meets pate as the Food Hut investigates the banh mi, a sandwich whose flavors are as complex as its history.
Finally Ken's Time Machine revs up at the behest of backer Rick Neal, who wants to know just what was up when Jack Parsons met L. Ron Hubbard to attempt the Babylon Working.
---
Get trapped in Lovecraft's story "The Call of Cthulhu" in Atlas Games' addictive new card game Lost in R'lyeh. Take a selfie with your purchased copy of the game at your brick and mortar game retailer and send it to Atlas to claim your special Ken and Robin promo card.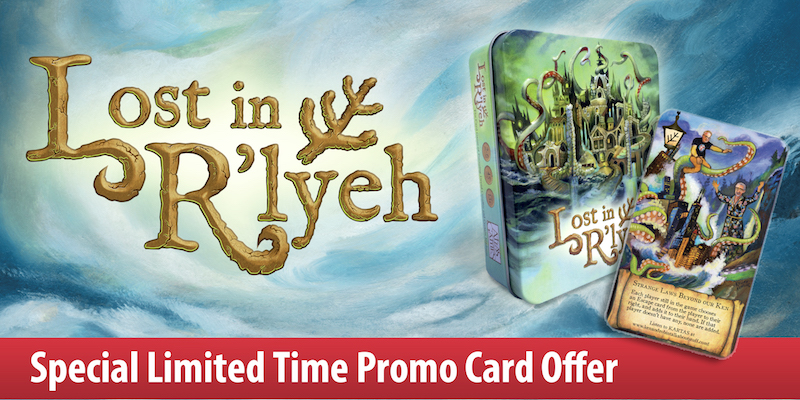 Do intervals between Ken's Time Machine segments leave you listless, bored, and itchy? Then you're in luck, because TimeWatch, the wild and woolly GUMSHOE game of chrono-hopping adventure has now blasted its way into our reality. Brought to you by master of over-the-top fast-paced fun Kevin Kulp and our reality-maintaining overlords at Pelgrane Press.
For those seeking yet more Ken content, his brilliant pieces on parasitic gaming, alternate Newtons, Dacian werewolves and more now lurk among the sparkling bounty of The Best of FENIX Volumes 1-3, from returning sponsors Askfageln. Yes, it's Sweden's favorite RPG magazine, now beautifully collected. Warning: not in Swedish.
Attention, operatives of Delta Green, the ultra-covert agency charged with battling the contemporary forces of the Cthulhu Mythos! Now everything you need to know to play Delta Green: The Roleplaying Game, perhaps extending your valiantly short field life, can be found in the Delta Green Agent's Handbook.
Podcast: Play in new window | Download