Posts Tagged 'Fun with Science'
July 15th, 2016 | Robin
In Ask Ken and Robin, Patreon backer Conrad Kinch asks what the cruel empire of Tsan-Chan might be up to in 5000 AD. The answer might surprise him!
Now that you've worked your way through the filmography we provided in our Westerns 101 segment, the Cinema Hut rides back to the corral to pick some deeper cuts. Yes, it's Westerns 201.
Fun With Science tackles a question from supporter Antti Elomaa: "Aside from building Geiger-counters and scientific apparatii, what use could one have for pre-nuclear steel, main source of which is the German WWI fleet scuttled at Scapa Flow?"
Then we're back in the parlor of the Consulting Occultist to hear the tale of reputed 16th century sorcerer Rinaldo des Trois-Echelles du Mayne.
---
Get trapped in Lovecraft's story "The Call of Cthulhu" in Atlas Games' addictive new card game Lost in R'lyeh. Take a selfie with your purchased copy of the game at your brick and mortar game retailer and send it to Atlas to claim your special Ken and Robin promo card.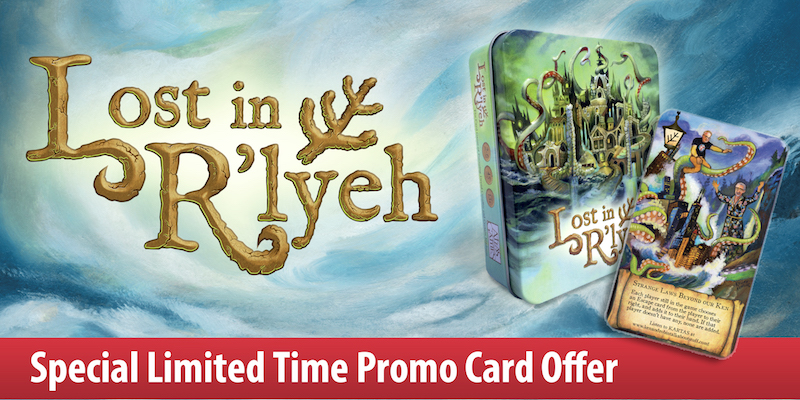 Ken fans who did not partake of the Kickstarter can now sink their fangs into the general release of the Dracula Dossier from Pelgrane Press, consisting of the Director's Handbook and Dracula Unredacted.

You say that's still not enough Ken for you? Very well, my friend. His brilliant pieces on parasitic gaming, alternate Newtons, Dacian werewolves and more now lurk among the sparkling bounty of The Best of FENIX Volumes 1-3, from returning sponsors Askfageln. Yes, it's Sweden's favorite RPG magazine, now beautifully collected. Warning: not in Swedish.
Attention, operatives of Delta Green, the ultra-covert agency charged with battling the contemporary forces of the Cthulhu Mythos! Now everything you need to know to play Delta Green: The Roleplaying Game, perhaps extending your valiantly short field life, can be found in the Delta Green Agent's Handbook.
Podcast: Play in new window | Download
February 27th, 2015 | Robin
We start with an Ask Ken and Robin question from Ethan Cordray, who wants to know how a GM and player might collaborate in creating scenarios.
Inspired by this Malcolm Gladwell piece, the Crime Blotter examines the changing relationship between organized crime and upward mobility.
Fun with Science plays with your perceptions for a look at hallucinations and synaesthesia. Recommended reading: Oliver Sacks' Hallucinations.
Speaking of reading, we conclude with another paw through Ken's Bookshelf, this one cataloguing the haul from his recent jaunt to San Francisco.
---
Attention, class! Anchor sponsor Atlas Games wants to enroll you in Mad Scientist University, the card game of evil genius, insane assignments, and unstable elements. Act now, Ken and Robin listeners, and they'll throw in the Spring Break expansion set for free. Shipping within the US is also free.
This episode is also brought to you by the Plot Points podcast. After you listen to us, listen to them analyze RPG adventures as literature.
Modern Myths wants you to know about its booth, a veritable oasis of roleplaying both indie and trad, at PAX East, right across from Indie Games on Demand.
Podcast: Play in new window | Download
May 16th, 2014 | Robin
The Gaming Hut reverberates with spectral dread as we find ways to make ghosts and hauntings scary in roleplaying.
Fun with Science looks for story and gaming grist in the increasingly respected, and increasingly mind-blowing, multiverse theory of cosmological physics.
In That Thing I Always Say Robin goes on about the lasting influence a game's first adventure has on the way it is played thereafter.
The Consulting Occultist finishes his major figures of the French enlightenment trilogy with the immortal Comte de Saint Germain.
It's yo ho ho and a pocketful of doubloons as Atlas Games surveys the seven seas from the crow's nest that is our coveted anchor sponsor slot. Parrot on its shoulder, it orders up another special deal for Ken and Robin listeners, this time in the form of their innovative game of piratical nautical warfare, Pieces of Eight.
This week's show is also brought to you in part by the World of Aetaltis. The Temple of Modren, the first sourcebook introducing this exciting new Pathfinder Compatible world, is now Kickstarting.
Podcast: Play in new window | Download