Posts Tagged 'London'
September 6th, 2019 | Robin
This week's Gaming Hut comes to you by telegram as Patreon backer Jay Tea asks us how to research and deploy historical communications technology, oh let's say, FALL OF DELTA GREEN.
Patreon backer Jeff Kahrs gathers us to in the Cinema Hut to ask why there is only one good Arthurian movie.
In Ken and/or Robin Talk to Someone Else, we learn what's new with Magpie Games as its impresario Mark Diaz Truman realizes he has a mid-tier RPG publisher on his hands. Warning: contains friendly f-bombs.
Finally the Consulting Occultist takes a day trip to the Tower of London to inspect the arcane sigils of imprisoned sorcerer Hew Draper. Want to pose a question to the show? Get your priority question asking access with your support for the KARTAS Patreon!
Snag Ken and Robin merchandise at TeePublic.
---
Does your head buzz with game ideas? Then you need The White Box! This indispensable toolbox gives you not only the meeples, cubes, dice, tokens, and discs you need to prototype your design but the deep expertise of 25 essays ranging from the theoretical to the practical. Brought to you by Atlas Games and Gameplaywright.
Ken's latest roleplaying game, The Fall of Delta Green, is now available in print or PDF or both from Pelgrane Press. Journey to the head-spinning chaos of the late 1960s, back when everyone's favorite anti-Cthulhu special ops agency hadn't gone rogue yet, for this pulse-pounding GUMSHOE game of war, covert action, and Mythos horror.
The treasures of Askfageln can be found at DriveThruRPG. Get all issues of FENIX since 2013 available in special English editions. Score metric oodles of Ken Hite gaming goodness, along with equally stellar pieces by Graeme Davis and Pete Nash. Warning: in English, not in Swedish. In English, not Swedish. While you're at it, grab DICE and Freeway Warrior!
Arc Dream Publishing presents a gorgeous new edition of Robert W. Chambers' The King in Yellow, a deluxe hardback in delightful faux snakeskin, with a foreword by John Scott Tynes, annotations by our own Kenneth Hite, and stunning full-pate color  illustrations by Samuel Araya. Grab it while it lasts in the Arc Dream store.
Podcast: Play in new window | Download
March 9th, 2018 | Robin
We gather suspiciously in the Gaming Hut to ask if and how GMs can assist players in horror games who want their characters to exercise a Scully-like skepticism.
We break into the History Hut at the behest of Patreon backer Andy Young, who seeks the scoop on fresh-faced 19th century burglar Edward Jones.
In Ask Ken and Robin Andy Bates seeks help incorporating the Witches Tree, which haunts his hometown of Louisville, into his gaming.
Speaking of mysteries, how the heck have we done 283 episodes without getting around to Springheeled Jack? We finally remedy that oversight in the Eliptony Hut.
Want to pose a question to the show? Get your priority question asking access with your support for the KARTAS Patreon!
Snag Ken and Robin merchandise at TeePublic.
---
In Atlas Games' wickedly different cooperative deck-building game Witches of the Revolution, you and your doughty coven fight the American Revolution the way it was really fought: with spells aplenty! Resurrect Ben Franklin, cure Paul Revere of lycanthropy and keep those red-coated witch hunters at bay.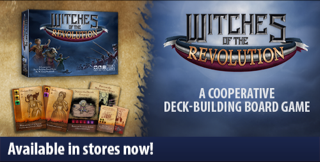 It wasn't on the maps. No one talked about it. But now you live there. Cthulhu City. Where the mayor goes everywhere with twin sacred jaguars, and the chief of police blinks at your with fishy eyes. Where the cultists run city hall and the investigators are hunted criminals. Cthulhu City, the new Trail of Cthulhu sourcebook from Pelgrane Press, by Gareth Ryder-Hanrahan.
Navigate your love of the Lone Wolf game books and/or fantasy inspired by medieval Italy with the Sommerlund Map set Kickstarter from Askfageln. Revel in 1o gorgeous maps inspired by Joe Dever's classic fantasy setting and the city of Bologna.
With your Handlers Guide already at your side, it's time to assemble some operations to spiral your Delta Green operatives into paranoia and Mythos horror. Delta Green: A Night at the Opera features six terrifying adventures from the conspiratorial minds of Dennis Detwiller, Shane Ivey, and Greg Stolze. Preorder before it's desperately too late!
Podcast: Play in new window | Download
October 7th, 2016 | Robin

Unfurl your flags as we gather in the Gaming Hut to envision an F20 game in which nationalities take the place of alignments.
In Ask Ken and Robin, Patreon backer Jason Breti asks us to talk about Microscope.
How to Write Good looks at things that happen in real life that writers have to work extra hard to put across in fiction.
Finally, Ken's Time Machine obeys backer Shane McLean's demands for information on our hero's interactions with Thomas Bloodworth in the early stages of London's Great Fire.
---
Get trapped in Lovecraft's story "The Call of Cthulhu" in Atlas Games' addictive new card game Lost in R'lyeh. Take a selfie with your purchased copy of the game at your brick and mortar game retailer and send it to Atlas to claim your special Ken and Robin promo card.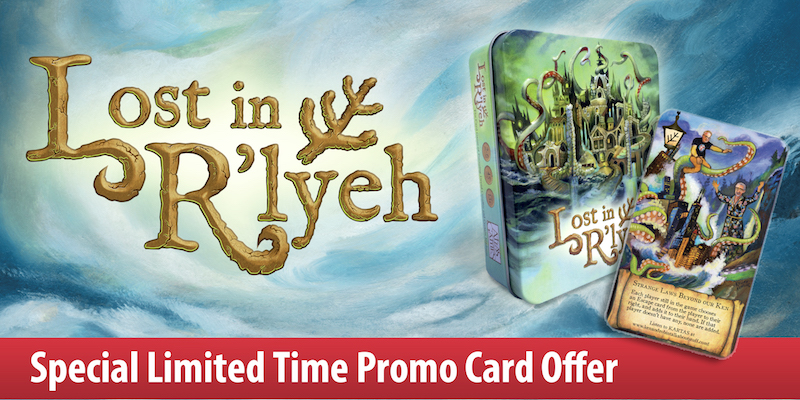 Do intervals between Ken's Time Machine segments leave you listless, bored, and itchy? Then you're in luck, because TimeWatch, the wild and woolly GUMSHOE game of chrono-hopping adventure has now blasted its way into our reality. Brought to you by master of over-the-top fast-paced fun Kevin Kulp and our reality-maintaining overlords at Pelgrane Press.
For those seeking yet more Ken content, his brilliant pieces on parasitic gaming, alternate Newtons, Dacian werewolves and more now lurk among the sparkling bounty of The Best of FENIX Volumes 1-3, from returning sponsors Askfageln. Yes, it's Sweden's favorite RPG magazine, now beautifully collected. Warning: not in Swedish.
Attention, operatives of Delta Green, the ultra-covert agency charged with battling the contemporary forces of the Cthulhu Mythos! Now everything you need to know to play Delta Green: The Roleplaying Game, perhaps extending your valiantly short field life, can be found in the Delta Green Agent's Handbook.
Podcast: Play in new window | Download